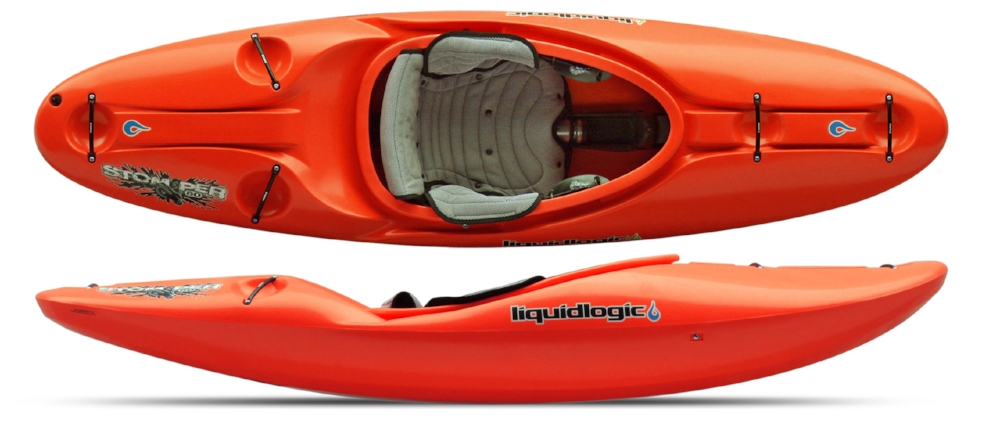 About liquidlogic
liquidlogic was born in Saluda on the Green River in 2000 when a small group of whitewater enthusiasts and paddlesports veterans vowed to build the best whitewater boats that could be made. With careful attention to design, materials, and craft, liquidlogic consistently provides award winning, competition dominating, and category leading whitewater craft for its paddling community.
Today liquidlogic products are sold worldwide to dedicated whitewater paddlers wherever their passions carry them. liquidlogic is best known for its designs in the river running, creeking and river running freestyle categories. The Remix river runner, the Jefe and Stomper creekers, and Freeride river running freestyle kayaks have all left their mark on the industry and today you will find their design influences in the designs of other companies.
What is the Stinger?
The Stinger is the most recently launched and eagerly awaited product. The Stinger has dominated the Green Race for the past several contests in prototype form and now is available as a full production model. Its speed and maneuverability have set a new standard for longer hulled race boats.
The liquidlogic team is proud to design and produce these amazing products in Fletcher, NC in Henderson County and happy to be part of the growing outdoor economy in western North Carolina.
Visit liquidlogic in Fletcher
210 Old Airport Rd. Fletcher, NC 28732
United States